Saturday, December 6, 2008 at 10:39AM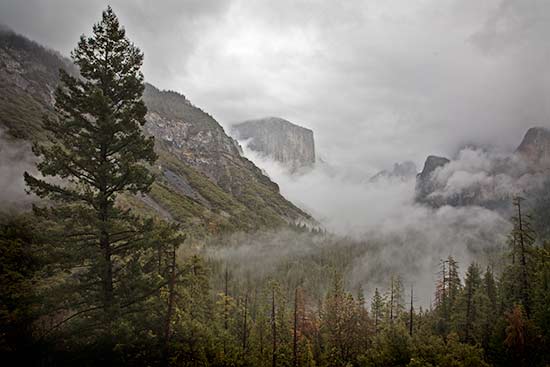 Just before Thankgiving, we stayed a few days in Yosemite. Since then, I've been reading John Muir. From over a hundred years ago, he described nature in a way that resonates strongly with some of the pictures I take, particularly those from the
Little Pieces
project.
"When we contemplate the whole globe as one great dewdrop, striped and dotted with continents and islands, flying through space with other stars all singing and shining together as one, the whole universe appears as an infinite storm of beauty."
On wilderness, Muir wrote:
"Thousands of tired, nerve-shaken, over civilized people are beginning to find out that going to the mountains is going home; that wildness is a necessity, and that mountain parks and reservations are useful not only as fountains of timber and irrigating rivers, but as fountains of life."